About Harbour Insurance Services Inc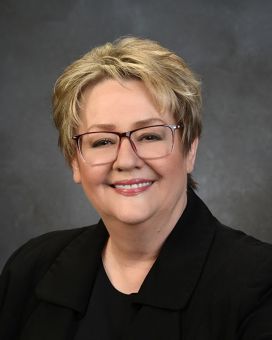 My name is Jan Laman and I want to be your Texas Gulf Coast source for all of your Property Insurance needs. For more than 30 years I have been helping families all across the Texas Gulf Coast area, especially in League City, Dickinson, Seabrook, Kemah, Friendswood, Clear Lake and Clear Lake Shores insure their homes, cars, boats, motorcycles and businesses.
Here are my rules at Harbour Insurance Services Inc.
Rule #1 My agency won't offer or recommend the State of Texas Minimum Insurance requirements. According to Trusted Choice®, the average cost of an auto accident in the US is $61,600. If you have Texas Minimum Insurance limits your coverage will not cover all of the expenses in that claim leaving you financially responsible. There are three costs to your insurance. 1) Your Premium, 2) Your Deductible, and 3) The cost of being Underinsured. We'll help you choose the right limits and coverage for your situation.
Rule #2 My agency won't provide a quote for you in 15 minutes or less. It just won't happen. It takes time to discover your needs and then make solid recommendations based on YOUR needs not the needs of the insurance company or salesperson trying to sell you a "cheap" policy.
Rule #3 My agency won't sell you a "Cheap" policy. (See Rule #2) We will, however, help you buy the best policy for your needs at the best possible value. Remember, you get what you pay for.
For more than 30 years, I've helped thousands of Texas families with their auto insurance, home insurance, boat insurance, motorcycle insurance and much, much more. Get your Texas Insurance Quotes - Harbour Insurance Services Inc. today.
Harbour Insurance Services Inc is a Trusted Choice® Independent Insurance Agency representing many different companies for your insurance needs. We carefully selected our carriers in order to provide you with the best level of service, price and coverage. As independent insurance agents, you have the ability to choose the best carrier for your insurance needs. That is the main advantage to using an independent insurance agency, we work to satisfy your needs.
Our goal is to educate and service the League City, Texas community and throughout the state of Texas. Through our independence, we strive to educate the community on the best options for their insurance needs. We can provide an assessment of your insurance needs with a choice of which package fits you best.
We are dedicated to providing our customers in Texas with the best coverage at competitive rates. Just make one call to our agency, and we can shop your coverage through many top rated companies. With our professional staff, we can be your liaison with the insurance carrier in the event of a claim. We work for you, not the insurance company. We strive to give you the Personal Service YOU deserve.
We want you to have a positive overall experience with Harbour Insurance Services Inc. Our one on one service approach is our #1 goal for all our insurance clients. Give us a call at 281-520-4090 or contact us through one of our quote forms, and we'll be happy to answer any of your insurance questions.