Homeowners Insurance for your League City, Tx Home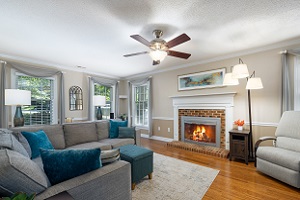 Your home is your biggest asset and largest purchase so you want to make sure that it lasts as long as, preferably longer, than the payments! Should anything occur, from a fire, flooding, theft, a neighbor's car drives into your home, roof blows off in a hurricane, etc, you want to be sure that you have the best homeowners insurance that fits your family's needs.
Harbour Insurance Services in League City can help review your insurance coverage, preferably before any issues arise so that you are properly insured should you need to file a claim. We have various insurance carriers we work with which provides you with more options for the type of coverage and we can be sure to get you the best possible price for your needs.
Obviously homeowner insurance policies will differ based upon where you live and we are licensed in Texas and well versed in the greater Houston area since we are located in League City which gives you a better picture on your needs. The size, age, square footage of your home as well as contents (stuff inside, like your valuables) also lay a heavy impact upon the coverages that are available to you. Ideally, you will want a comprehensive plan which will cover you financially should you have any losses.
At Harbour Insurance Services, we have professional home insurance specialists that can tailor your insurance package to your needs, budget and risks. We have access to many top rated companies to find you the best fit at a fair price. We can quickly compare rates to ensure you don't have any gaps in coverage down the road.
Windstorm notice
As you know, windstorm coverage (TWIA) is required for most homes in the Harris and Galveston counties. Many of the insurance carriers we use for homeowners INCLUDE coverage for windstorm, hurricane and hail, which eliminates the need for the TWIA policy however, should the carrier not include it, we will be sure to discuss this with you so we can get a TWIA policy to ensure you are properly covered.
Homeowners policy coverage
Most homeowner policies include these basic coverages, among various others via the small print, but there are some things you think would be covered, but aren't, and that's good to know, ahead of time. wbut that's why we are here to help you navigate your home owners insurance policy for your League City home.
Property Coverage - pays for repairs to your house, garage and/or other buildings that may be damaged.
Personal Property - this covers any loss of valuables in your home such as jewelry, electronics or guns due to theft or damage.
Liability - should someone be insured on your property on their property is damaged, this covers those claims.
Medical Expenses - this is medical coverage for someone that is injured on your property but not residing on your property,.
Living Expenses - should you face a complete loss, you will likely need temporary housing or food for when you are forced to stay somewhere other than your home, due to such complete
Additional coverage for your home
Every home and family situation is a little different which means there may be extra coverage needed for certain circumstances. A discussion with your Harbour Insurance Services agent in League City can go over all of the options and coverages available to you to determine what you may need and for what reasons.
No matter your need, we are here to assist you navigate your personal insurnace needs which can also include auto insurance, pet insurance, RV or motorcycle, boat insurance and more. Keep in mind that bundling your policies usually receive some sort of multiple policy discount.
So, contact us today at (281) 520-4090 with any questions or to review your insurance polices with us so we can be sure you are adequately covered in any given situation. While we are conveniently located in League City, Texas, we can service all surrounding communities such as Webster, Clear Lake, Nassau Bay, Kemah and beyond.