Landlord / Dwelling Insurance in League City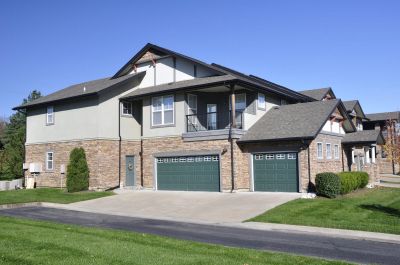 Do you own a home, apartment, condo or the like and rent it out? Is your dwelling covered should something happen while it isn't occupied by you and your family? Landlord Insurance, also known as Dwelling Insurance, is protection that covers your property shoulld something happen to that property such as a fire or severe weather. (Note: It won't cover flooding, so be sure to check out a flood insurance policy for your property as well. There are other policies you may consider as well, like loss of income since the property can't be rented, so contact Harbour Insurance Services to cover all of your insurance needs - see below for a few.)
Landlord/Dwelling insurance options in League City
Insurance to consider as a landlord who rents out property. You need to be sure your property is covered and protect your assets.
Property – this covers property due to damages from fire, vandalism or the like.
Income – this helps to compensate from any lost income from a loss, since you can't collect rent from a vacant and damaged property. This coverage reimburses lost income that you would have received had you been collecting rent.
Liability – this protects from liability losses such as lawsuit or other frivolous claim. Be sure you are protected should someone get injured on your property. Liability insurance also helps to cover costs like medical payments, legal fees or claims by the tenant.
Options – there are various other insurance options to add protection to you and your property such as rental guarantee, employer liability, flood insurance (as noted above) or content insurance.
Landlord insurance just makes sense as it protects your investment and property. This helps when you have not the best tenant, a natural disaster and when things happen that are out of your control. It's always a good idea to err on the side of caution and protect your property as it can protect your personal bottom line from further losses.
Harbour Insurance Services is well versed in insurance for property owners and all things insurance, quite honestly. So contact us today at (281) 520-4090 with any questions you have about landlord insurance, insurance for business owners or anything in general.