Non-Profit Insurance in League City, Tx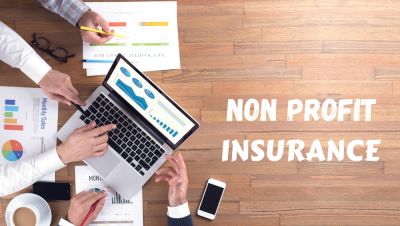 Non-profit organizations are a little tricky when it comes to insurance. There are the typical business laws and regulations but now addition charitable immunity laws that must be considered as well as some gaps within all of those insurance options.
But don't worry, Harbour Insurance Services understands all of these different moving pieces and is available to help explain them to you and help find the right policies for your non-profit. We also know you have strict budgets to adhere to and will do what we can to find the best policy that meets your non profit needs but also at a fair price.
We want to be sure you are able to continue to run your non profit. So, be sure you are properly covered so a loss doesn't shut you down!
Various Non-Profit insurance coverages
General Liability Insurance - This aims to protect your non-profit organization against claims from accidents or injuries on your property from someone other than your employees.

Employees should be covered by a workers compensation insurance policy

Property Insurance - Regardless of whether you own or rent the property where your non-profit runs, you want to be sure you are protected in the event that something happens, such as a natural disaster, vandalism or other occurrence, which could cause you a loss. Keep in mind that this does include losses to your non-profit office furniture, equipment, computers, machinery and other items of value.
Other Insurance Considerations for a Non-Profit:
Running a non-profit is plenty to be consumed with so let Harbour Insurance Services do some of the heavy lifting by ensuring your organization is protected. We can sit down and discuss your property, your organization, your employees and the needs of your non-profit and help you select the insurance policies you need to minimize your risk and exposure. We can customize a package that suits your budget.
We are located in League City, Texas, but can help all of the surrounding cities such as Webster, Friendswood, Kemah, Seabrook and various other cities. Just contact us at (281) 520-4090 so we can provide you with the right solution at the right price.