Car Insurance for Your League City, Texas Vehicle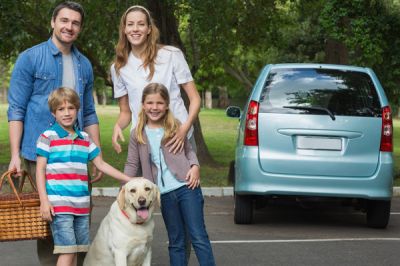 Get car insurance at the best price for your vehicle and your needs. We are able to quote with multiple auto insurance carriers so we can find the best insurance for your family, needs and budget. Let's have a conversation so we can see what insurance discounts you may qualify for like bundling your car and home insurance, family discounts, good student and etc.
Not sure what kind of insurance you need? We can help. Sure, there are the Texas State car insurance mandates/minimums, but you want to be sure you, your family and your vehicles are covered in the event that you are involved in an accident. To help you understand the optional (and sometimes necessary) coverages, take a look below. Because, after all, the minimums are not always enough.
Car Insurance Coverage Options in League City, Tx
Collision and comprehensive coverage
Collision and Comprehensive (other than collision) coverage intends to cover the damage to your vehicle. You may purchase one or both for each car you own and each insurance carrier may be a little different. However, if you have a lienholder (you owe the bank), the bank usually requires to to have both insurance coverages, as to protect their asset.
Collision coverage - insures you against damage to your vehicle caused during an accident.
Comprehensive (other than collision) coverage - insures you against all other physical damage to your car caused by such events as fire, theft, flood, and vandalism.
Both of these coverages typically include a deductible, which can range from $100 to $1,000 and the cost of your insurance premium will vary based on that deductible. So, the higher the deductible, the lower the premium. You just decide where you want to pay - monthly in the premium, or should something occur. For example, if you are in an accident and your vehicle is damaged, you pay the first dollars (the deductible) and the Insurance company pays for the damage in excess of your selected deductible.
Liability coverage
Liability coverage pays for injuries you cause to others (people) as well as the damage you may cause to other people's property when you are at fault in a vehicle accident.
Medical Payments coverage
This pays medical expenses (up to a dollar limit, specified in your policy and may vary per insurance carrier) for you and passengers of your car who are injured in a car accident, regardless of who is at fault. However, many folks use their medical insurance and if you have health insurance, you may want to opt out of this coverage but again, we are happy to discuss this, based on your needs.
Personal Injury Protection (PIP)
Some states require Personal Injury Protection, which is commonly known as 'No-Fault coverage'. This insurance coverage typically pays for medical and rehabilitative expenses, replacement services, and/or funeral expenses. If you are injured in a car accident and unable to work, this coverage would pay for loss of income.
Uninsured/Underinsured Motorist coverage
While having auto insurance in the State of Texas IS required, should you be injured by a person who is completely uninsured or maybe doesn't have enough liability insurance to cover your injuries, this coverage helps take care of that. Further, it is handy should you be involved in a hit-and-run accident.
Optional coverage
There are a few other smaller optional coverages such as towing, rental reimbursement and roadside assistance. While none are required, some can come in quite handy. Further, some insurance carriers offer roadside assistance at no additional cost so be sure to ask your insurance agent.
How much insurance do I need?
We are happy to discuss with you what vehicles you need to cover, which persons will be driving and your personal situations and help you determine the best type of coverage to buy. Because buying auto insurance isn't just a matter of which is cheaper as there are many variables so we help you compare the coverages (apples to apples). Check out this awesome article on some common car insurance myths.
Keep in mind too, that your deductible, the type of vehicles (your assets), your driving record and of course which optional coverages you need and want will help determine the cost of your coverage. Should you have an antique car, we can help ensure it is completely covered.
Our car insurance agents here at Harbour Insurance Services in League City, Texas are here to help you make all of these decisions. Contact us and let's get started right away on that free quote.
While we are located in League City, we can provide quotes for all of the surrounding areas such as Seabrook, Friendswood, Kemah and beyond. Give us a call at (281) 520-4090 or get your free car insurance quote here.