Cyber Liability Insurance for Your League City Business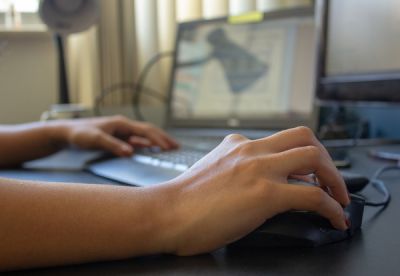 Most businesses need to store information whether it be on their computers, on the internet or in paper files in file cabinets. Doing this is essential to keep records on vendors, client or customer information and etc. However, this creates a cyber liability risk with that information that is stored. Cyber Liability insurance is an insurance policy that can assist with protecting your business against any sort of cyber risks such as hackers, internet or computer breaches and etc.
Harbour Insurance Services is well versed in all things insurance and can discuss your business needs with you to determine the best cyber liability policy for your computer. A breach on your business' stored private information could cause your business significant losses so let us help you protect your business with cyber liability.
Technology is ever changing and it's hard to stay on top of the latest technology, the latest hacking or the latest online security protocols to protect your business. Cyber liability insurnace can help with that.
Cyber liability coverage options for your League City business
Prior Acts Coverage
Reputation Damage Expense
Forensic Specialist Expenses
Including both Paper and Electronic Data
Liability Coverage with the same Company
Loss Control & Mitigation Services
Business Interruption
PCI Coverage
Contact Harbour Insurance Services at (281) 520-4090 with your cyber liability needs. Let's protect the security of your private information stored on your electronic systems and keep your business running even through the ever changing technology. Cyber liability is such an affordable option compared to the alternative of losing your business, so let's get started today.