Renters Insurance for Your League City Rental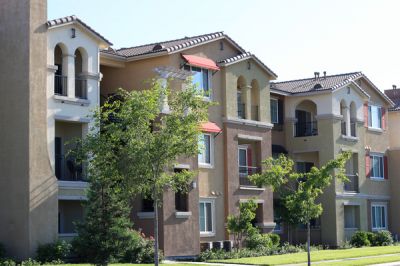 Whether you live in an apartment or a rental home, you have 'stuff' in there that belongs to you. Those are your possessions and you should want to protect them.
Consider this, you share walls, ceiling/floors, parking garages with other people when you live in apartments or maybe rental condos or townhomes.. and even in rental home communities. This means that your possessions are at risk to the negligence of others. Of course, it may not be your fault in these cases, but do you really want to take the risk that the other party is or isn't adequatly covered?
Accidents happen which means your belongings are at the risk of potential fires, smoke damage or even water damage. Let's not forget with many people living close together in an apartment complex means more people living there and more people visiting or passing by which could cause more accidents or possible theft.
There are so many potential risks and unknowns which could put your belongings at danger of ruin, loss or damage. Renters insurance is your best option to combat these risks. Why would you want to risk losing everything when renters insurance is so affordable for that peace of mind knowing your stuff is protected?!
Renters insurance coverage helps protect you from:
fires and smoke
lightening or electrical harm
riots, vandalism or theft
aircraft crashes
vehicle crashing into your home
windstorms
falling objects
water harm
and a number of other problems.
Renters insurance coverage
Personal oroperty coverage in case of fire, theft or other damage
Liability coverage for risk of accident at your rental or apartment
Other coverage options also available
Just like with homeowners or any other kind of personal insurance, your premium varies depending upon your property, your assets, the coverage you select and of course the deductible. We can help you navigate your rental insurance to be sure you are covered for whatever situation arises. Keep in mind that flood insurance is a separate policy and is not covered under renters insurance. Of course we will discuss this with you as well.
Renters insurance gives you the ability to replace your things should something horrible happen. Again, contact Harbour Insurance Services at (281) 520-4090 with your renters insurance needs. We are here to help you navigate your insurance needs and get you to protecting things that hold sentimental value or that you have spent your hard earned money on.
Insurance Tip
For any of your property or belongings, it would be helpful to have an inventory of your belongings which includes an itemized list with pictures. This is helpful for homeowners and renters insurance alike. It allows your insurance company to see the assets you are trying to claim and it's helpful for you to jog your memory on something you may have lost. Bonus tip, keep it in a safe place, safe from potential theft, water or fire damage. This might mean you keep a copy in a safe and then one online or at a family member's house or bank. This might also help you to determine the value of coverage you may want to get.