Inland Marine Insurance - Commercial & Personal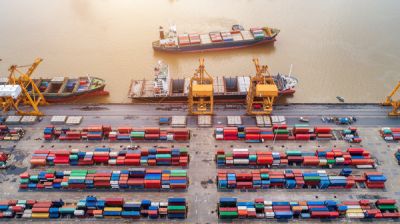 Harbour Insurance Services offers Inland Marine Insurance to companies in Texas that have goods that transport over water as this insurance covers those goods. Further, if those goods leave water and are transported over land, this coverage now offers protection for commercial and personal property.
You have products that once they leave your facility, you no longer have control so this coverage is just for you in that it helps to protect companies that regularly send valuable goods from place to place. If you are unsure if you need, reach out as we are well versed in the risks of transporting good over land and water and protecting your personal belongings and business property or assets.
Inland Marine Insurance Options - Personal & Business
Your typical commercial property policy does cover your transportable goods but up to a certain limit, which is why a commercial inland marine insurance policy, floater, is a great option for a broader protection ring.
The inland marine insurance covers not only the valuable goods you transport regularly across the water, but also for your tools, equipment and other merchandise that you transport for your business - regardless where they are or where they go.
This coverage protects your business and products from damage caused by accidents, theft, vandalism, or total loss, and the coverage will vary depending upon the risk or needs.
There is a Personal Inland Marine policy as well which is an extension of your homeowners policy to help protect your valuable items such as antiques, art collections and fine arts, sports equipment, computers, furs and jewelry and other high end items that you may need to transport and protect.
Contact Harbour Insurance Services at (281) 520-4090 for a free inland marine quote, for any questions or other commercial and personal insurance needs. We are here for you and hope to be your one stop shop for all things insurance whether you live in League City like us, Seabrook, Friendswood, Nasa or in other cities in Harris or Galveston Counties - we've got you covered.