Farm & Ranch Insurance in Texas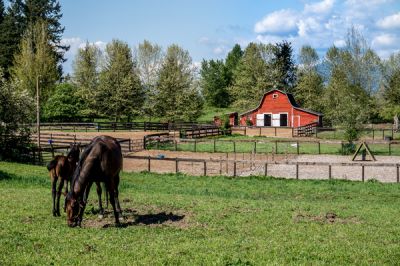 Harbour Insurance Services helps businesses and families and this includes folks who have farms or a ranch. Whether your ranch is your lifestyle, livelihood or a business - all of the things on it should be protected too. This could be your barn, your property, your livestock, your crops, the ranch hands, farm equipment and more. We help to ensure all of these things are covered. Since a ranch or farm is a bit different from a standard brick and mortar business or standard neighborhood home, it requires a little different attention. We get it!
We've been insuring all types of farms and ranches with our various carriers and know how to help fit a policy based on the needs of your ranch. A Farm & Ranch policy helps protect your home or dwelling, the farm property and various liability risks. Similarly, if your ranch is for profit, then we can discuss the additional insurance coverage needs for that business - such as commercial auto, workers compensation, general liability, E&O, loss of income and more. We are here to help.
Farm & Ranch Policy Coverage includes:
Most farm & ranch policies in Texas cover:
Home protection - in the event of wind, fire or hail
Home contents - your belongings in the home
Liability protection
Injury to another person or property damage
Livestock
Legal defense
Can also cover barns, sheds and other structures
Contact Harbour Insurance Services at (281) 520-4090 to discuss your Farm & Ranch insurance policy needs. There are many insurance options to choose from so let us help balance the risk with the insurance premium that fits your budget and needs.