Various Bonds Available in League City, Tx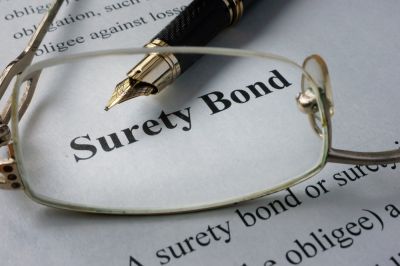 There are times when businesses or contractors may need financial assistance and as such use various classes of bonds to help secure those needs. Harbour Insurance Services understands the various types of bonds and can work with you to determine the best bond for your needs. To help ensure this is a secure process, we work with only the most trusted sureties. We have been able to secure a wide range of bonds from simple situations, financial strains as well as difficult bonds for a number of different situations. These have included ones for hazardous work to owners without the experience on bigger projects.
Types of Bonds provided
There are a number of bonds that may work for your situation regardless of the size of your business or need
Contract Bond - are performance bonds, bid bonds, maintanance or supply bonds and payment monds. These guarantee that the recipient of the contract will meet its obligations under that contract.
Subdivision Bonds - guarantee that developers will make certain "off site" or "public" land improvements in accordance with state, county or municipal specifications.
Commercial Surety Bond - include all non-contract surety bonds such as court bonds and various kinds of license or permit bonds. They can guarantee a variety of business obligations which require surety bonds.
License & Permit Bonds - guarantee that individuals granted a license or permit to operate a business or to exercise a privilege will meet the obligations under that license or permit.
Court Bond - are probate bonds, immigration bonds as well as fiduciary bonds. This bong guarantees that an individual will comply with the terms of the court.
Serving your bond insurance needs
Bonds provided by/through Harbour Insurance Services are met to meet a myriad of needs and to help provide guarantees for work or services performed. Contact us at (281) 520-4090 to help determine what your business may need with respect to bonds.